Malta
11/03/2016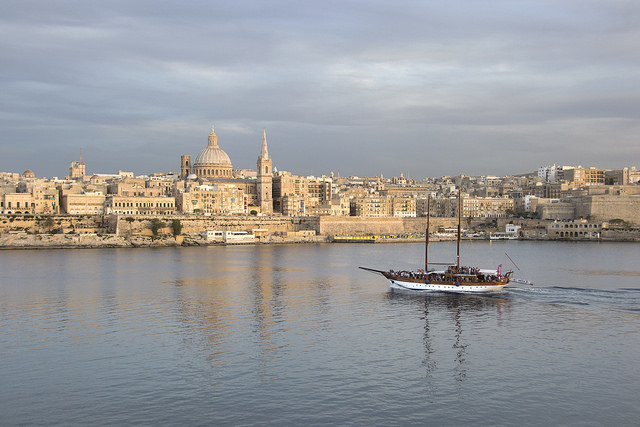 Valleta, Capital of Malta
Famous films and stars have come to Malta to shoot a movie, whether it is Ridley Scott directing Russell Crowe and Sir Oliver Reed in Gladiator, or the popular HBO show Game of Thrones, it is no surprise the Times back in 2002 called Malta "mini Hollywood". Let's take a look at this southern European island and see the allure of Malta – not only for films, but for culture, history, everything.
Malta, situated right in the middle of the Mediterranean and with its near 300 days of sunshine is an island that has long been prized by many, whether it is a conquering army or travellers trying to conquer its island rock climbing. Malta has something for everyone. As
Abigail Blasi says in Lonely Planet
:
"Malta is packed with interest, yet is laid-back and easy. There are boat trips, beautiful towns, periwinkle sea, friendly people and soul-feeding views, and you can go from swimming in glinting sea to a clifftop prehistoric site, to a harbourside restaurant, all in the space of a few hours. Combine sightseeing and beaches on Malta with a relaxing stay on Gozo, with its hillocks, small villages and carved-out coast, and you have the perfect holiday."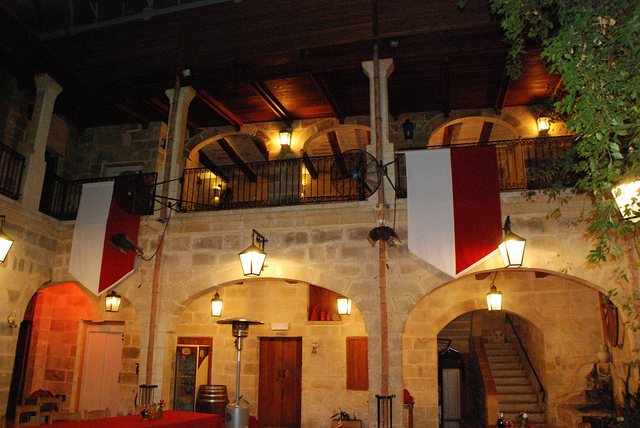 Malta has a history stretching almost 7,000 years, and because of its strategic importance in the Mediterranean, it has attracted powerful forces from history from the Romans to the Moors, Normans to Spanish, and Knight Templars to the British Empire, who've all ruled the island. With such history Malta has a kaleidoscope of cultures fused in it. The language, Maltese, is in fact a combination of Arabic and Sicilian, and is the only Semitic language spoken in the European Union in Latin text. Malta is home to 3 UNESCO World Heritage Sites, Valleta, the capital and its famous walled city; Megalithic ?gantija Temples, which are from the period of 3600-3000 BC, and finally the Hal Saflieni Hypogeum, an underground necropolis from about 2500 BC. According to
UNESCO
:
"The ?al Saflieni Hypogeum is a unique monument of exceptional value. It is the only known European example of a subterranean 'labyrinth' from about 4,000 B.C. to 2,500 B.C. The quality of its architecture and its remarkable state of preservation make it an essential prehistoric monument."
Although considered one of Europe's best kept secret as a holiday destination, the awarding of European City of Culture 2018 to Valleta, the capital of Malta, will make it a go to place for a European break according to
The Evening Standard
. Valleta alone, famed for its walled city, café culture and architecture, this would be enough for anyone to love this place.
"…this fortified capital, perched above the sparkling Mediterranean Sea, is a treasure trove of beautiful sun-dappled squares, cobbled streets, 16th-century medieval cathedrals and surprisingly striking cutting-edge architecture." – Niki Chesworth, Evening Standard
So why not go to Malta for an alternative sunny European break on the Mediterranean. Whether it is a weekend break sitting outside in the cobbled streets of Valleta having coffee, dinner by the sea, touring the history of the island, or dancing the Tango at night, Malta has it all. And it's only 3 hours away from London, so a perfect place to enrich yourself with this magical place.
Club Dance Holidays is doing a 4 nights Tango trip in Malta, 19th to 23rd May 2016. So why not join us for a long weekend break, and learn to do the Tango!