Cuba: If it's cool for Obama, it's cool for Us!
22/03/2016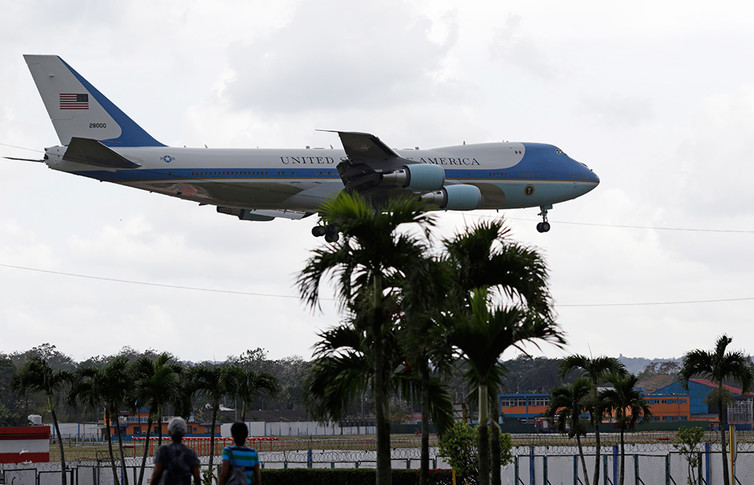 Air Force One lands at Havana's Jose Martin International Airport on Sunday. Photo New York Post
Yes, that's right. Obama has made history again. This time landing at Havana airport on Sunday afternoon - the first U.S. President to visit Cuba in almost 90 years - for a three day visit. His visit marks a positive turning point between the two countries that has been marred by over 50 years of hostility, distrust and embargoes. Now, with relations established, it has opened the door to many Americans to visit the largest island in the Caribbean.
"Cuba is one of the most exotic places I have visited. The mix of crumbling but beautiful Spanish colonial, 1950s Americana, and 1970s Soviet utilitarian, all laced with plentiful mojito cocktails and the sound of salsa, is beguiling. It's fabulous."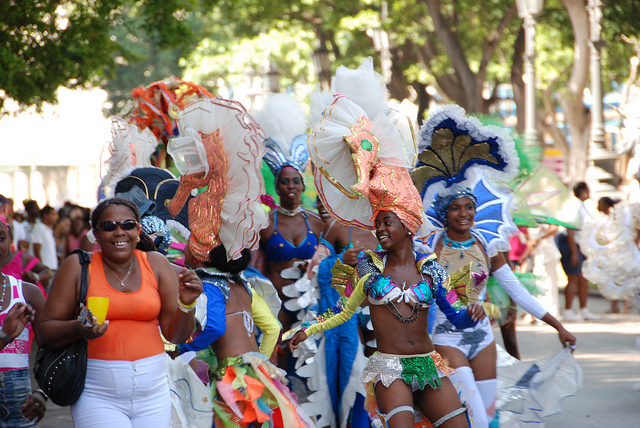 President Obama is visiting Cuba with the rest of his family, staying at the U.S. Ambassadorial residence – a grand building made out of the top quality materials that has, luckily, survived war and revolution and has remained in excellent condition. Newsweek reports (and you can see an image of it
here
) that according to legend "
it was built as a winter White House for President Franklin Roosevelt
". The Obama's didn't hesitate nor waste any time in exploring like anxious tourist, hungry to visit the famous city. They already started their tour of the country by exploring the cobbled streets of Old Havana and visiting the Museum of the City of Havana. The US President and his family also dined at San Cristóbal, a paladares (private restaurant),
rated as one of the top ten restaurants in Havana by the Guardian.
As part of his trip, Obama will open a baseball match, a popular sport in Cuba, by throwing a pitch at the famous Estadio Latin Americano. Cubans nickname the stadium "The Colossus of Cerro" and the Cuban national baseball team will be playing a friendly match with the Tampa Bay Rays, who are in Cuba as part of the visit by President Obama.
Clearly, after this historic visit, Cuba will explode in the number of people visiting. No doubt it will probably be the number 1 destination by the end of this year, and next year too especially. Last month a deal was signed between the US and Cuba to allow 110 direct flights, per day, to Cuba from the US by the end of this year. That's a whooping amount of flights. Already all the major US airlines, such as American, Delta and United have signed up, and according to
Forbes magazine
, flights prices to Cuba could drop by a massive 50%!
Also, just before the arrival of Obama to Havana on Sunday, Starwood Hotels & Resorts Worldwide, one of the largest hotel operators in the world (they own the brand of Sheraton and Le Meriden hotels, as well as others) became the first U.S. hotel to sign a deal with Cuba since 1959. The
New York Times reports
that Starwood will manage two grand hotels -
Hotel Inglaterra
(4*) and
Hotel Quinta Avenida
(5*). Airbnb has also announced it will open its listings to U.S. customers from next week.
This is a huge change potential change for Cuba and the influx of a massive US tourism boom which will come, will no doubt change the island substantially.
2016, is the perfect year to visit Cuba, an opportunity to see its real, raw, exotic side. Gaze at the crumpling colonial style buildings and fading images of homages to the revolution, drive in a 50s American car, hear and dance Salsa in the streets, to sip a cool mojito and smell the aroma of a Cuban cigar.
And if that doesn't get you going, you can always catch the Rolling Stones in Havana
hosting a free open air concert
! Hurray, they are only around on March 25
th
…
Club Dance Holidays have a number of holidays to Cuba for 2016, including our ever popular 14 nights Roots of Afro Cuban, where you can see in the New Year in Havana!
Special Offers are running for all the Cuba holidays. Call Club Dance Holidays for more info