International Dance Day
29/04/2016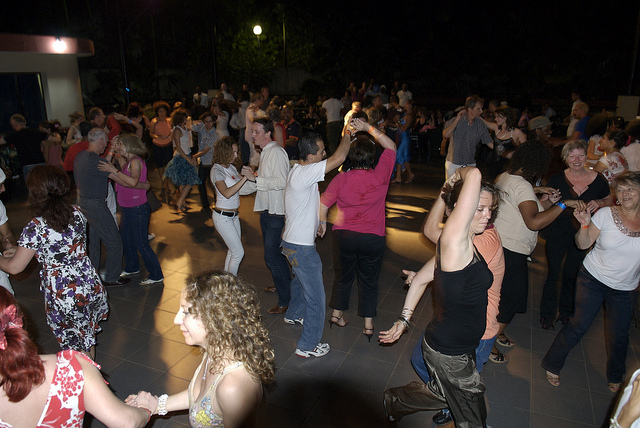 Salsa in Havana, Cuba
International Dance Day is a day created by a UNESCO created organisation to promote all forms of dance around the world, not only to dance enthusiasts everywhere, but to new people too. So celebrate International Dance Day by taking someone who is not into dance, to an event – tango, salsa, jive whatever… just introduce them to dance!
What is International Dance Day?
"Celebrated in every country of the world by many millions of dancers, professional as well as amateur"
Well, you're probably wondering what International Dance Day is? International Dance Day is an annual awareness day, celebrated every 29th April. The day was formed in 1982 by the International Dance Council (CID - Conseil International de la Danse), an international, non-profit, non-governmental agency, headquartered in Paris.
It was created in 1973 within the United Nations
Educational, Scientific and Cultural Organization (UNESCO). CID is an umbrella organisation for all forms of dance. CID advises UNESCO and other international organisations, institutions, national and local government agencies on promoting, celebrating, teaching and providing access to dance for members of the public. It is recognised in 160 countries.
"CID treats all forms of dance on an equal basis. It does not promote a particular view of dance, recognizing its universal character as an art form, as a means of education and as a research subject." - CID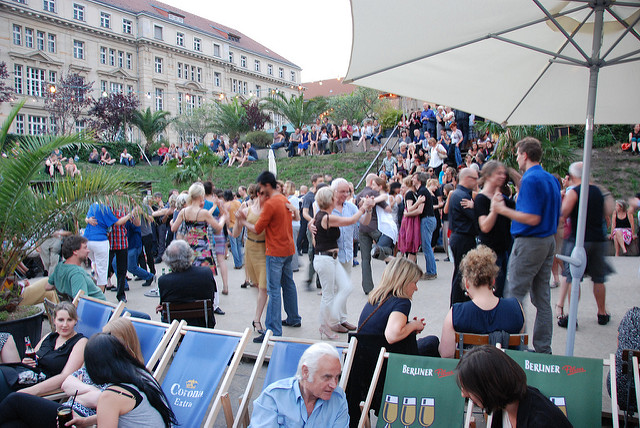 Tango in the streets of Berlin
Now, why exactly it is celebrated on 29th April? There is no particular reason. Officially, CID just chose that day to make their annual awareness day. Although, and just by pure coincidence, it does happen to fall on the same birth day as Jean-Georges Noverre, an 18th & early 19th Century French dancer and ballet master, and credited with being the creator of modern dance.
The goal of International Dance Day is to attract the attention of the wider public to dance, especially to people who are new to the art form, and who generally don't follow dance or dance events that happens throughout the year. So much emphasis in the public sphere is placed on dance performances done by professional dancers, and rightly so. But there isn't the same scale of attention given to ordinary people and dance classes – whether private, social or educational classes.
You can read the official message for 2016 by the President of CID, Alkis Raftis,
here
.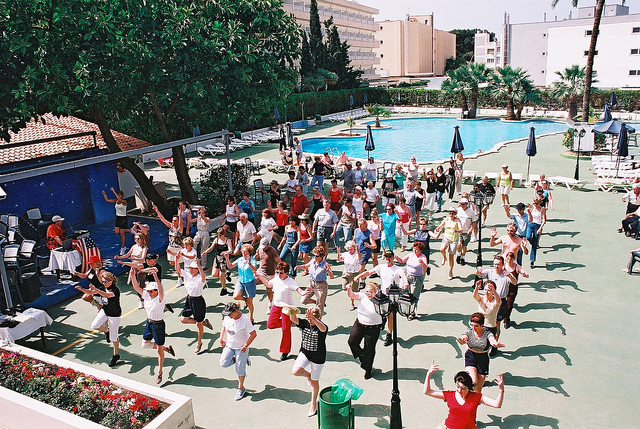 Line Dancing in Paphos, Cyprus
So why don't you check what's happening in your local area, and get in involved today. Dancing, regardless of what form, is a fun, exciting, healthy form of art. And the beauty of it is that it's never too late to start. And if you're an experienced dancer, well, today is a perfect day to grab that someone and get them on the dance floor.
Either way, Club Dance Holidays celebrates International Dance Day with pride and hopes that you all have a fun filled day of dance and happiness.
Club Dance Holidays have a range of international dancing trips that can be a perfect way to introduce somebody new to dance, and all in fantastic locations, like Berlin, Spain and Cuba. So in the spirit of International Dance Day, treat yourself and someone to a new dancing adventure.
Zumba in Spain