Modern & Country Line Dancing - Did you know the Difference?
13/05/2016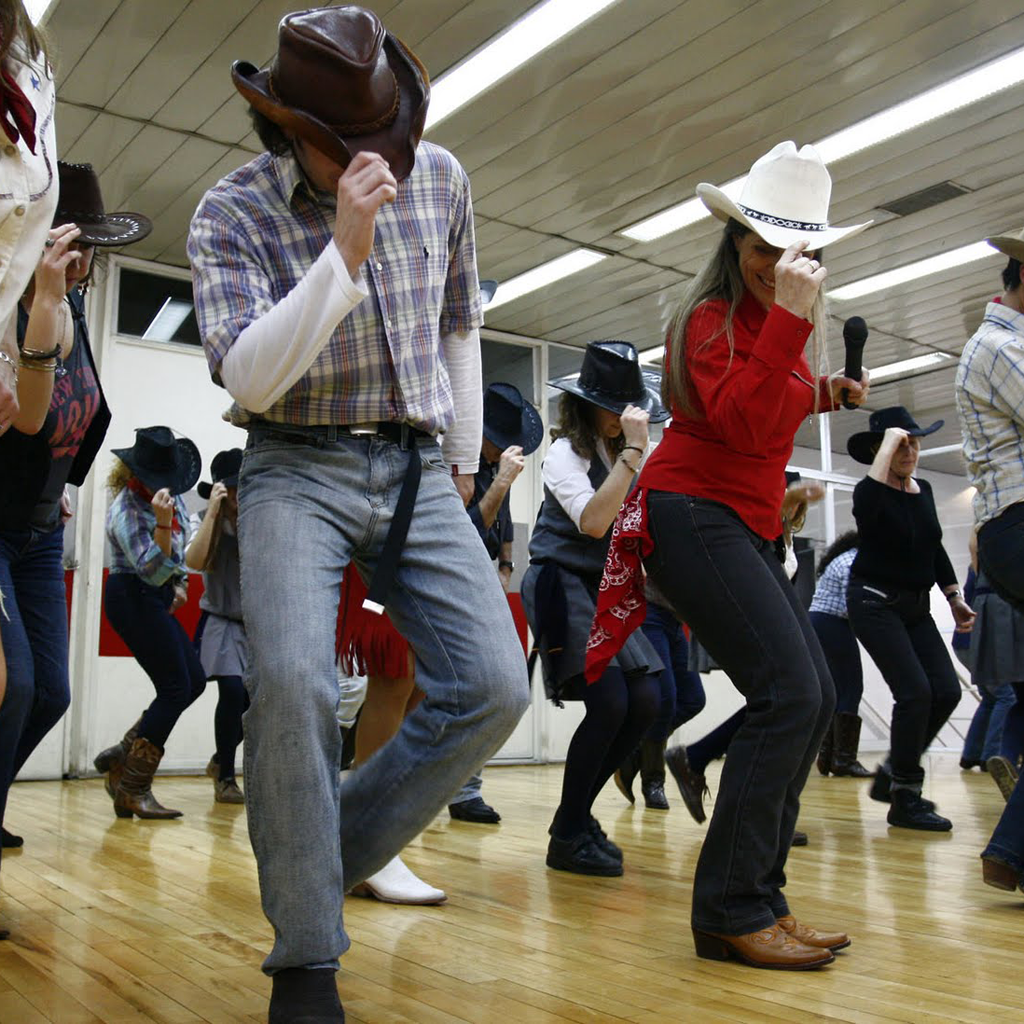 Yes, there is a difference. While many people associate line dancing with images of country music, and all things Wild Western, there is actually a huge difference, and it doesn't end with just the Stetson.
Line Dance
Now before we explore the different styles of line dancing, the first thing to know is that the basic concept of this is form of dance is that everyone is in a line. It's a group dance, which people form a line, and do a repeated set of steps that is choreographed. While everyone is in a line or row, there is no physical contact with the other dancers, but you do dance together following the repeated steps at the same time.
The Difference
First, the main differences in Line Dancing is the two main forms of line dancing - Country-Western or Modern. Of course, there are more than these two forms, but we're just going to look at Modern and Country & Western because they are the most popular. Plus, most of the other forms, but not all, tend to fall in the Modern category.
Country-Western – well, it's exactly as it says on the tin. It's the whole U.S. western style, Stetson boots and all. The attire is specific, and probably why country western is seen as more popular, because of its theme. Though, I guess for many it may be a hassle to be wearing jeans, cowboy style boots and hats. It's not only specific in terms of dress, but also in terms of the moves. Now, of course there are different steps and variations such as the Tush Push, Heel Dig, Vine, Charleston or Pivet Step. Also, don't forget that the type of music played is specific too, after all its Country & Western, so expect nothing else…
But Modern… Well, that may be a bit more interesting. Not better, just different though.
With Modern, there is no dressing up. Most people wear whatever they like. Just like in Country, you still form a line with a group of fellow dancers and do the steps together at the same time, but with variety of foot, body and arm movements. Also, it's much more flexible with the type of music that is played and steps incorporated in the dance, and hence why it' partly called Modern, because you can use the latest music to do the line dancing. Just check out this
video of a Gangnam style line dancing here
.
So why don't you give it a go and try line dancing, both forms and see what tickles your fancy!
Club Dance Holidays hosts Line Dancing with Maggie G! See a video of Maggie G hosting a Line Dancing trip with Club Dance Holiday here.