How to Ask Someone to Dance
31/05/2016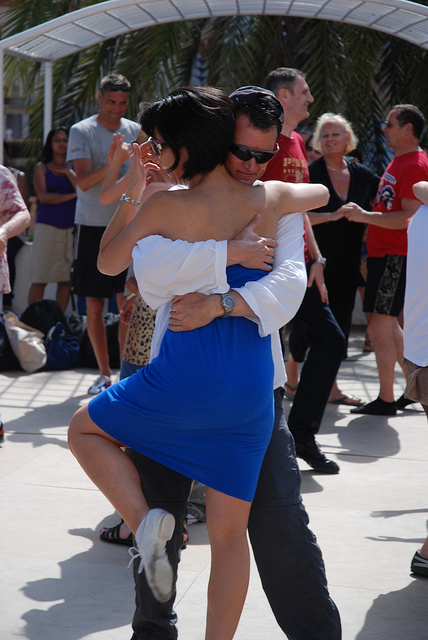 Sometimes asking someone to dance can be one of the most frightening things in the world. So much depends on the response. If the person you are inviting to whirl around the ballroom floor says 'no,' then you may be downcast for the rest of the evening. Here are a few tips to help you in your bid for a positive response.
Fear is universal
Don't stress. You're having a night out to have fun, not to get anxious or uptight. Dancing is one of the greatest ways of relaxing and having a good time and the calmer that you are the more likely that your request for a dance will be accepted. If someone has caught your eye, instead of steaming across the dance floor asking for their hand – why not ask them for a drink first of all. In this way both of you will be more relaxed and might even enjoy each other's company. Asking for a dance will be so much easier.
Choose your dance
If you have summoned up the courage to ask someone for a dance, make sure that you choose the right dance. The tango is fantastic, but not everyone wants to be clinched in a steamy embrace with a complete stranger. You may find that your chances of acceptance will increase if you invite your prospective partner to join you in a quickstep or foxtrot with you. Of course with line dancing life is a lot easier!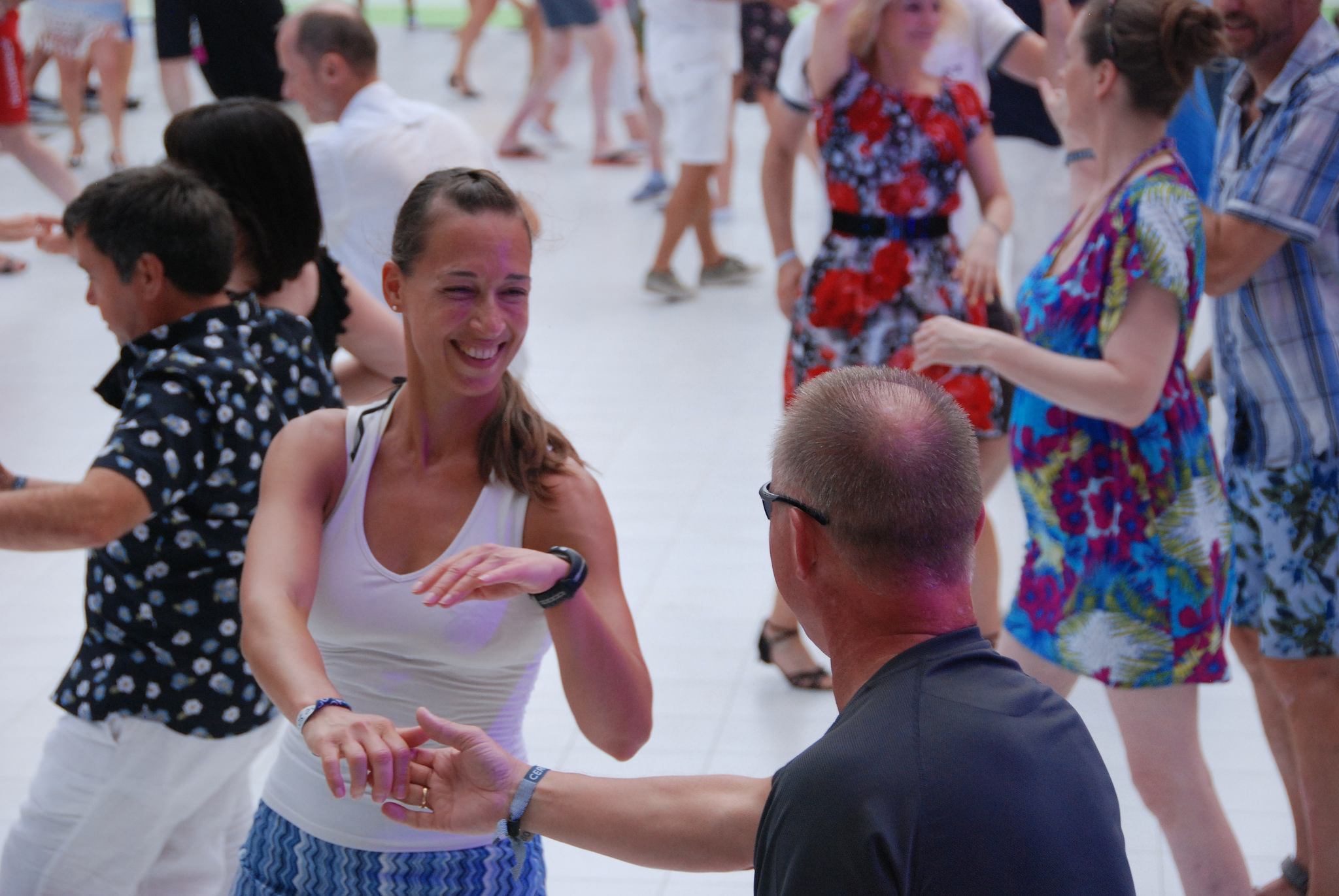 Approaching a group
Try not to be intimidated by a large group of single men/women all sitting together. Just draw up a chair and ask if you can join the group. For all you know the people sitting in the group may be as nervous as you – in fact they probably are. So many people join dance classes and go dancing as a social exercise, if you remember this then maybe you'll find it easier to ask someone to dance.
If you've successfully joined the group and you notice that someone is tapping their toes and their eyes are shining in pleasurable anticipation – this is the time to extend your hand and ask them if they would like to join you on the dance floor. You'll have already created rapport by communicating with them across the table – either verbally or non-verbally.
Positions are important
Those sitting closer to the dance floor are more likely to accept a dance invitation than those propping up the bar. Look out for those who appear to genuine be immersed in the music and are enjoying their time at the event. Dancing is all about relishing the moment.
Body language
Whether you're a man trying to pluck up the courage to ask a woman to dance or vice versa your body gives off so many messages – often without you being really aware of the matter. Try to look cheery and friendly. If you're concentrating too much on whether or not your offer of a dance may be accepted you might end up with a facial expression that shows all of your tensions and anxieties. You're doomed before the question is even out of your mouth.
Put your shoulders down, have a glass of water – too much alcohol is never wise – and then make your way across the room to your prospective dance partner. Smile – no, not a rictus grin, but a genuine smile of interest. This should put the most nervous of dancers at ease. Ask slowly and politely if you can have the next dance – keep it casual – this isn't life or death, even if it might feel like it.
Once you've issued the question and you're swanning across the floor with your partner you'll wonder why you were so nervous. Enjoy your dance!
If you're worried about your dancing skills – just remember that Fred Astaire himself practiced for years.