Can-Can to Euro 2016
10/06/2016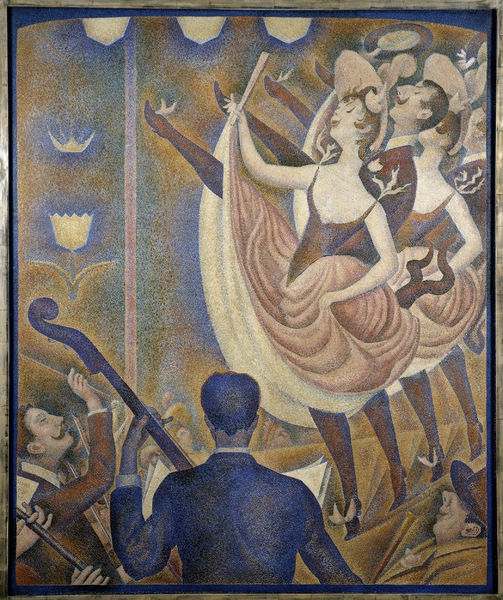 Georges Seurat 1889-90 Le Chahut Kröller-Müller Museum
Opening Ceremony
Yes, football is taking over our world from tonight as England, Wales and Northern Ireland are in France to fight to be the champions of Europe. And to kick it all off, there will be a can-can dance performance for the opening game tonight.
The opening ceremony taking place tonight in Paris's Stade de France, which is expected to be quite the extravagance according to
the Independent
that will include 600 dancers! And 150 of those will be performing the can-can dance.
What is the Can-Can?
The can-can is a classically traditional French dance. Its exact origins are unknown, but was well established in the mid-19
th
century in Paris. It is thought its roots were from the social dance called
quadrille
. The term cancan is the French term for "tittle-tattle" meaning scandal, and it definitely was considered a scandalous form of dance in the 19
th
century, as the female dancers would kick up their skirts and reveal their legs to the audience. The authorities at the time had tried to suppress this dance form, but it proved to be too popular.
While everyone associates the can-can with being a dance form performed by females, males are actually involved as well. As early as 1870, there was even an all-male can-can troupe.
The dance eventually hit the music halls of Britain and the US, and was received with excitement and popularity. And, just like in France, it was seen just as scandalous and not appropriate. However, just like in France its popularity has endured to this day. Though the can-can was different to the ones performed in France, as they were done by a group of dancers in a line, rather than by an individual.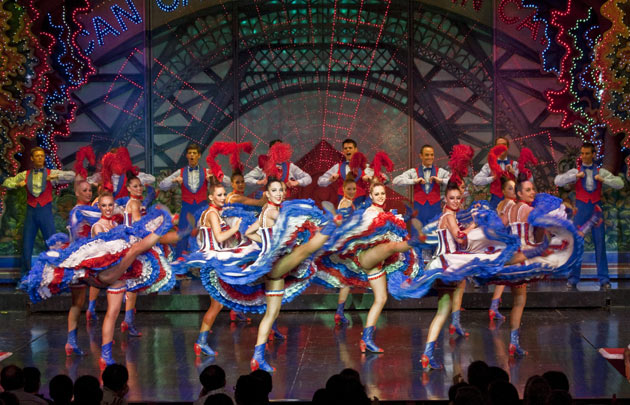 Can-Can Today
Today's can-can is not seen as scandalous anymore, and is certainly seen as a fantastic form of entertainment, especially in Cabaret/burlesque revival shows. The dance has certainly been cemented in modern audiences such movies as Jean Renoir's French Cancan (1955) and Moulin Rouge (2001) by Baz Luhrmann.
Can-can is today considered to be a respected dance form, and is recognised in world dance culture. It is after all, a high tempo and physically demanding dance, while still retaining its risqué performances and traditional outfit of stockings, large colourful skirts and petticoats.
So even if you're not into the football, at least give the opening ceremony for the Euro 2016 competition a chance, and enjoy the can-can show. At least that will be a major highlight for all us dance lovers, and who knows, may even kick-off (pun intended) into getting you to see more of this hugely exciting dance form.
And to get you started, watch a taster of the can-can
here
.