Don't forget your shoes.
22/06/2017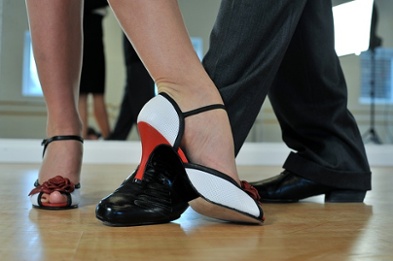 "Spend all you can afford on clothes, but make sure they're quality, not flashy, since clothes make the man" – Hamlet, Act 1 Scene III
It is the most common question for people starting out dancing, what is the right type of shoes. And it's a question that is fairly important one. Having the right pair can make a huge difference, and if Shakespeare had once said in Hamlet that the "clothes make the man", then having the right shoes certainly would make the dancer.
While, you can wear any shoes for dancing, having the right one can increase stamina, ability and importantly comfort. Let's take a look at the various types of dance shoes:
Ballroom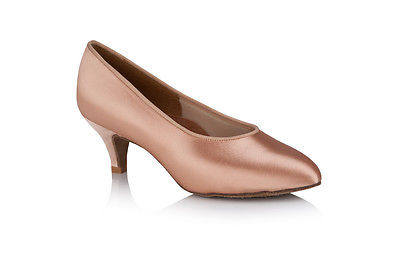 According to ballroomguide.com, female shoes for Ballroom are closed toed and they may have a strap but generally do not, and have a 2 to 2.5 inch heel. For ladies ballroom the shoes are designed to take walking steps forward on the heel of the foot, and have a sturdy heel. Because of their sturdiness, it is practically impossible to dance Latin or Rhythm in these shoes.
For men, the shoes are always black matte or patent leather with laces. The heels are 1 inch. Men's ballroom shoes are designed to move in a forward walking step on the heel. They don't allow for easy pointing. The shoes are flexible and can be used as a beginners shoes to Latin dance.
Latin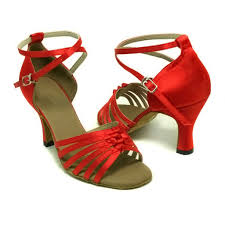 For women doing Latin dance the shoes tend to be open toed and strapped. The open toe, according to
duetdancestudios.com
is due to the fact that in Latin dances such as Salsa, there is more pointing of the toes and having an open toe shoes makes it easier to point your toes when doing the dance. The heels can go from 1 inch to 3.5 inches. Choose a heel height that is more comfortable for you. You can get slim heels or "flared" heels, however "flared" seems to be popular amongst female Latin dancers as it gives more stability. Finally, the shoes are a lot more fitted than Ballroom shoes, so try and get the shoes that are most comfortable for you.
For men, the heels should be 1 and half inches, but otherwise the difference is little to Ballroom as female shoes, and you can use the same shoes as ballroom for Latin unless you are taking part in competitions.
Both Latin and Ballroom shoes should have suede for the soles as it provides the right amount of traction and slip needed to do the dance. This provides a feeling of having more control when you are doing turning moves. However, avoid using suede soles on the streets and they should only be used on the dance floor. For more info take a look at this vlog from
Quick Steps Adelaide facebook page
.
West Coast Swing
West Coast Swing shoes for females seems very similar to Latin shoes.
Pattie Wells' Dancetime website
informs that female's shoes for West Coast Swing are open toed and strapped, like Latin, but the heels are generally smaller, roughly 1 and half inches and thicker heels. For men, low heeled shoes are better for West Coast Swing, and you can even use your ballroom or Latin practice shoes as they are just as suitable, so says
SoCal Swing Dance
.
Sneakers/Trainers
I think this is pretty obvious but trainers, or sneakers, are great shoes for everyone as they are designed for comfort. It's very popular for classes and practice lessons. There isn't a particular type that you need, as long as they are comfortable for you.