Thrill The World
27/10/2017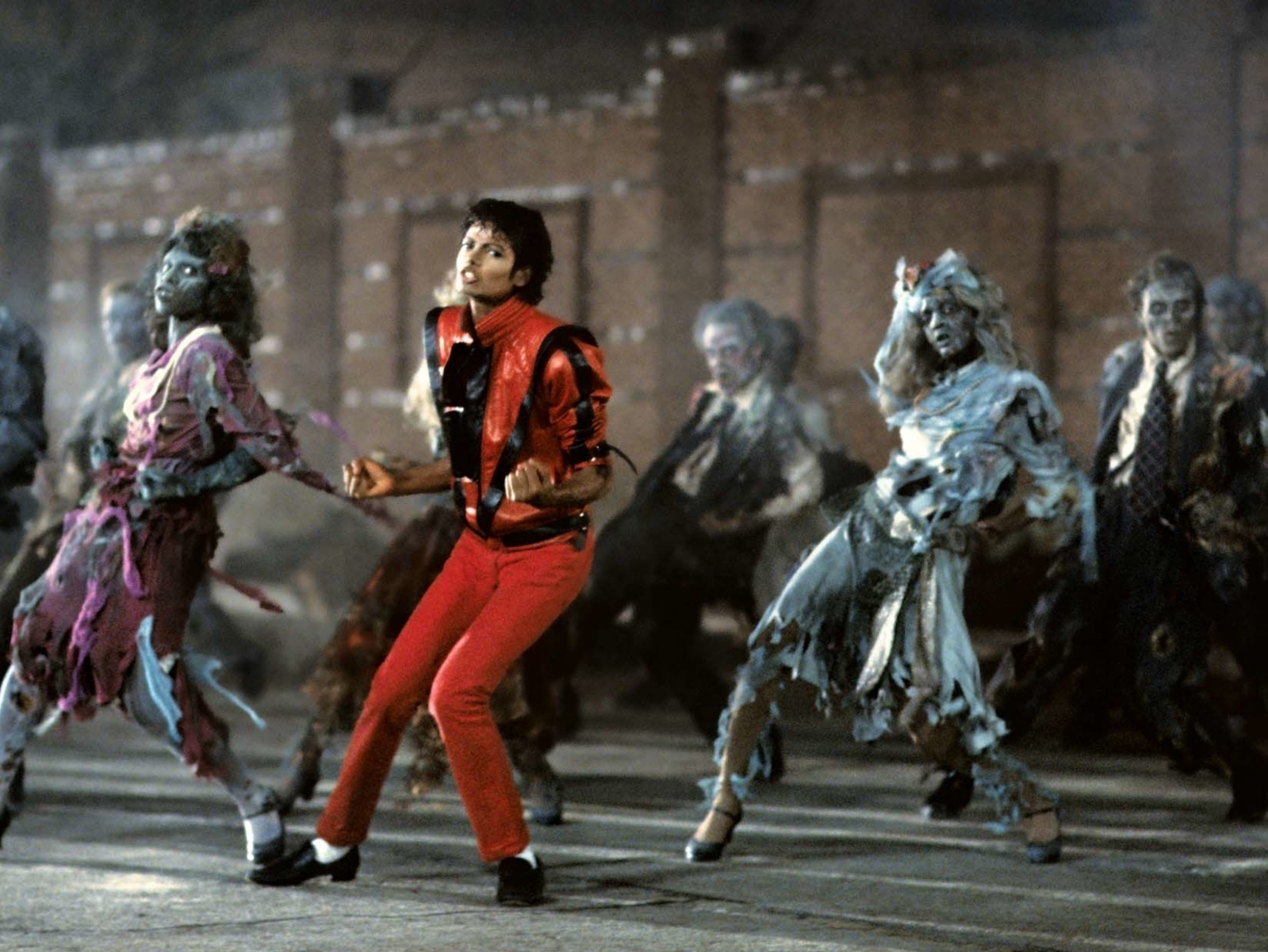 Founded in 2006 and coinciding with the 25th anniversary of Michael Jackson's Thriller, Thrill the World is an annual Halloween weekend global charity fundraising and record breaking dance event. Created by Ines Markeljevic, a dance instructor from Toronto, the first event started with 62 people dressed as zombies, which Ines had taught the group a few hours before. It became the Guinness World Record for the largest Thriller Dance in one location.
But why Michael Jackson's Thriller? To Ines, it's a celebration "the genius to Michael Jackson":
"It is still a popular and well-known video that crosses boundaries of language, culture, and geography. We believe that this is largely due to the amazing choreography. Don't think so? Do the "roar" move anywhere, at any point, and without fail someone will yell, "Thriller!" The movements are iconic and easily recognizable." – Thrill The World
Thriller, a song by Michael Jackson, was released in 1983 on the same titled album - which is still the world's best-selling album. The music video that accompanied the song was listed in 2006 as the world's "most successful music video" by Guinness World Record. In 2009, Thriller became the first music video to be inducted in the United States's Library of Congress's National Film Registry for "culturally, historically or aesthetically" significant to be preserved for all time." In addition, Thriller is number one on Billboard's Top 10 Halloween Songs.
The iconic dance in Thriller was choreographed by Michael Jackson and dance choreographer Michael Peters. Michael Peters, a Brooklyn, New York City born, modern dance performance also choreographed Michael Jackson's Beat It.
"So I got in a room with Michael Peters, and he and I together kind of imagined how these zombies move by making faces in the mirror. I used to come to rehearsal sometimes with monster makeup on, and I loved doing that. So he and I collaborated and we both choreographed the piece and I thought it should start like that kind of thing and go into this jazzy kind of step, you know." – Michael Jackson" - Thriller Dance Background and History, Bella Ballroom
So if you have no plans for Halloween this weekend, or want to spice up your Halloween party, why not organise the Thriller dance. Or better yet why not officially register to be part of Thrill The World and be part of this successful global phenomena, while also helping raise money and awareness to charity. Watch their official video from 2016 here.
The year's event starts on Saturday 28th October, 10:00 and 10:00 PM GMT.