8 gift ideas to get a dancer this Christmas
18/12/2020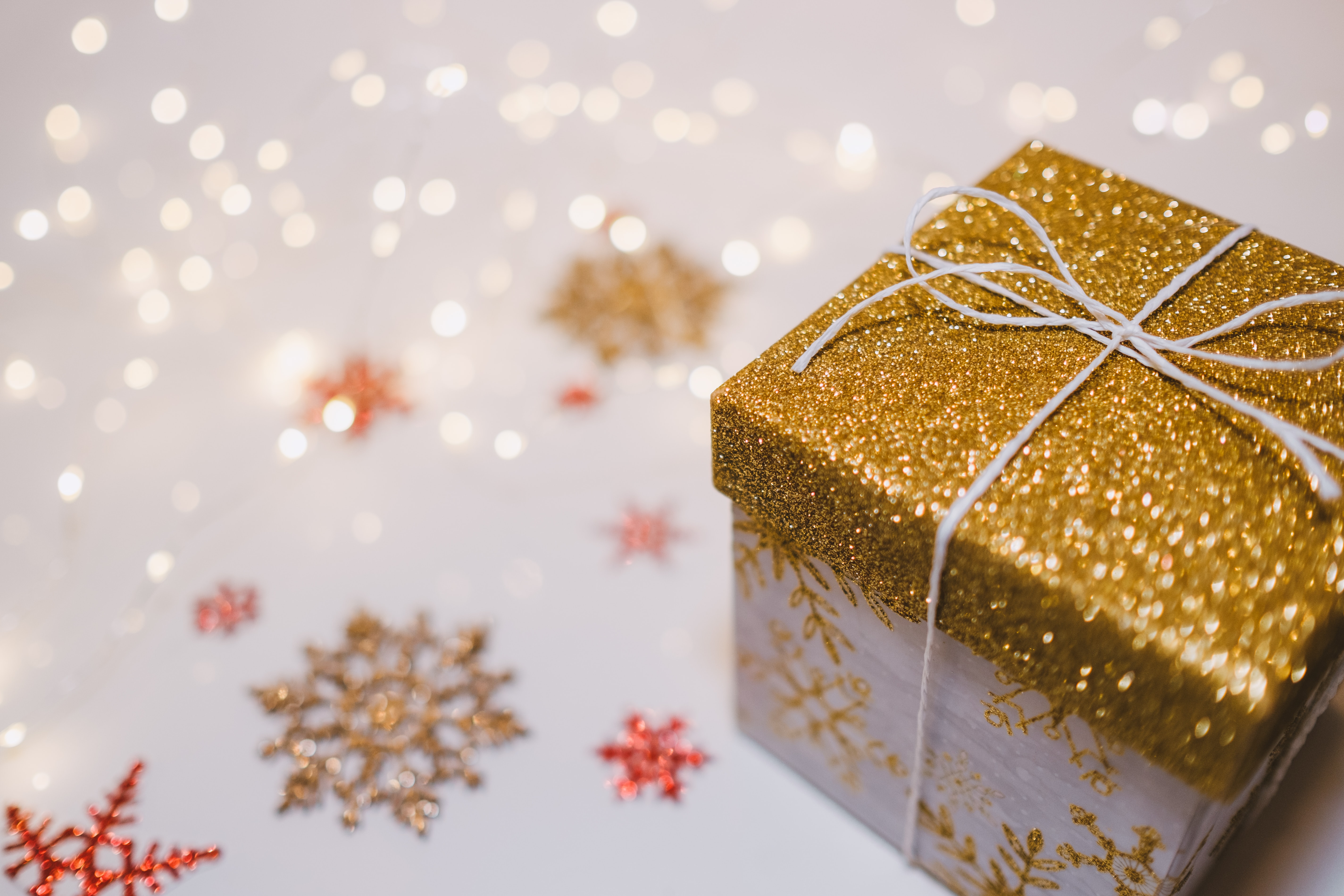 Is your partner, Mum or Dad, daughter or son, close friend or secret Santa work colleague a dancer? Then we've got your last minute gift ides sorted. From small stocking fillings to something really special creating lasting memories, we've compiled a short list of 8 gift ideas for the dancer you may have overlooked.
Online dance class subscription - with the year that it has been, we've been forced to improvise in staying connected and continue enjoying what we love. Not a lot of in person dancing has taken place this year, but it has opened up a multitude of online classes and subscriptions for many styles of dance your gift receiver maybe into. Not only will you be supporting the dance instructors through this difficult time for their livelihood, you will also be giving a wonderful and original present.

Duffle Bag - a simple yet very practical gift to get any dancer. They may not realise how much they need one to take their dance shoes, change of clothes and any other belongings they need for class or social dances until they do! It could already be a part of their kit and caboodle but a new one may just be the refresher they need, as with constant use they can become stuffy and smelly.
Water bottle - Dancing is thirsty work and keeping hydrated is important in keeping the body going dance after dance, routine after routine. How about upgrading their recycled plastic Evian bottle that continues to be refilled with something more sleek. There are bottles and flasks on the market that can keep water icy cold for 24 hours or more, and more superior than that old recycled plastic bottle they keep using bought from the supermarket a month ago.

Foot massager - as any dancer would know, the feet take quite a battering during a session of dancing. So why not treat them to a gift that with give some relief to those feet that are all so important to what they are doing! The good thing with this gift is you can go on any scale you deem appropriate, from a small wood roller type that is a great stocking filler, to a high scale electronic foot spa. Either way they will be thankful for the sympathy shown with this present.

Tiger balm - another stocking filler idea, Tiger Balm is a topical medication used to alleviate muscle and joint pain, increasing blood circulation. Can be a life sent for anyone experiencing some discomfort after dancing when rubbed into any sore muscles or joints. Not to be replaced with doctors advice for anything more serious of course, but a good natural remedy used by many doing regular physical straining activities.

Epsom salts - the last of the stocking fillers in this list and another convenient pain relieving gift idea. We think many dancers would agree that taking a relaxing bath after a long night of dancing is a great way to unwind and switch down gears after a night of owning the dance floor. Add epsom salts to the bath and it becomes a treatment for numerous things including bruises and sprains, pain and swelling, sore muscles and tired and swollen feet. Good for the body and mind, it's perfect for the exhausted dancer to unwind. Just be sure they do not use it to flavour their meals!

Tickets to a professional performance - while this gift could be a difficult one to secure in the current circumstances, you can be sure it is something they would remember and appreciate for times to come. Take them to a ballet performance (any dancer, ballet or otherwise, would enjoy this guaranteed) or a West End show that is sure to stay in their memories for a long while.

Dance holiday - well, what we believe to be the crèam de la crèam of gifts for this holiday season. After all the lockdowns of 2020 and limited socialising, what better way to welcome better times ahead than giving a gift of holiday…With dancing of course! It's fair to say this is our favourite from the list and we can help you in arranging the gift of a lifetime ;)
What ever your gift is to that dancer friend or family member we are certain they'll appreciate your thought process about their hobby or craft when giving it to them this Christmas. All of us from Club Dance Holiday's wish you, your family and friends a Merry Christmas!