Tango and Tapas
19/07/2013


Located in Andalusia in the south of Spain,Granada is a magical city with a combination of elegant, chic society and a Bohemian subculture. Its breathtaking vistas, Moorish ambiance and the dreamlike beauty of The Alhambra Palace make it one of our favourite Spanish cities.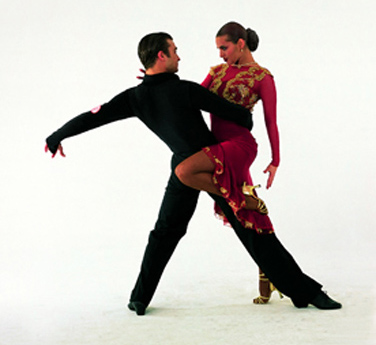 Our Tango break during Las Cruces de Mayo festival is one of our most popular holidays. But did you know that Granada offers another speciality? The city's tapas are second to none and we recently went on a culinary tour (all in the name of research you understand!) to sample some of the region's best local delicacies.
Along with a knowledgeable guide, we decided to sample five (count them!) tapas bars in one evening, completely necessary of course, in order to get a real feel for what's on offer....... Our group comprised of one vegetarian, one pescatarian and two carnivores so we were interested to check out the variety on offer and whether the veggie could eat more than just Tortilla. We were pleasantly surprised by the options at our first stop; in addition to popular meat dishes, our fishy friend was satisfied with some delicious "prawns in blankets" and there was a choice of patatas bravas, tortilla, fried aubergines in honey, Spanish style veggie quiche and even pasta salad to tempt the non-carnivore. All washed down with a glass of chilled local Cava (Barranco Obscuro).
The carnivores were looking for something to get their teeth into and the next bar didn't disappoint. Pork meatballs were a success, as where the mini-ribs! Plenty more fish dishes including calamari and some delicious mushrooms in a picante sauce. We'd moved on to the traditional tipple "tinto de verano" by now (miles better than Sangria) and it complemented the dishes well.
Subsequent buffets (think more light Mediterranean flavours with subtle spice and vibrant colours than sausage rolls and cheese straws) included pork loin, caramelised onions & brie, prawn fritters, meatballs, stuffed mushrooms, baby broad beans with Serrano ham, cheesy salmon cakes and more.
Naturally, after a well-earned rest, we continued the night at a local tango milonga, dancing off most of the extra calories!