Shimmy with Zumba
07/01/2016


Welcome back. Hope you all had an enjoyable festive season.
I don't know about you, but I feel absolutely stuffed and heavy. All those meats, stuffing, roast potatoes and alcohol consumed over the holidays. Enjoyable as it was to relax and have fun over Christmas and New Year's, I can feel the excess of the holidays, and need to start shaking it off.
But the idea of going to the gym, or running or whatever sports seems so… monotonous. Exercising can, admittedly, seem more like a chore at times, than a fun away to keep fit. How many times have we come out from work and not having the interest in doing the same exercise routine, or seeing the same gloomy faces in gym.
Well, there is a new way to keep fit and have fun too, and it's a craze that took the fitness world by storm. It's a dance called Zumba®. The great thing about Zumba® is that anyone can do it. Anyone. Regardless of fitness level or age group.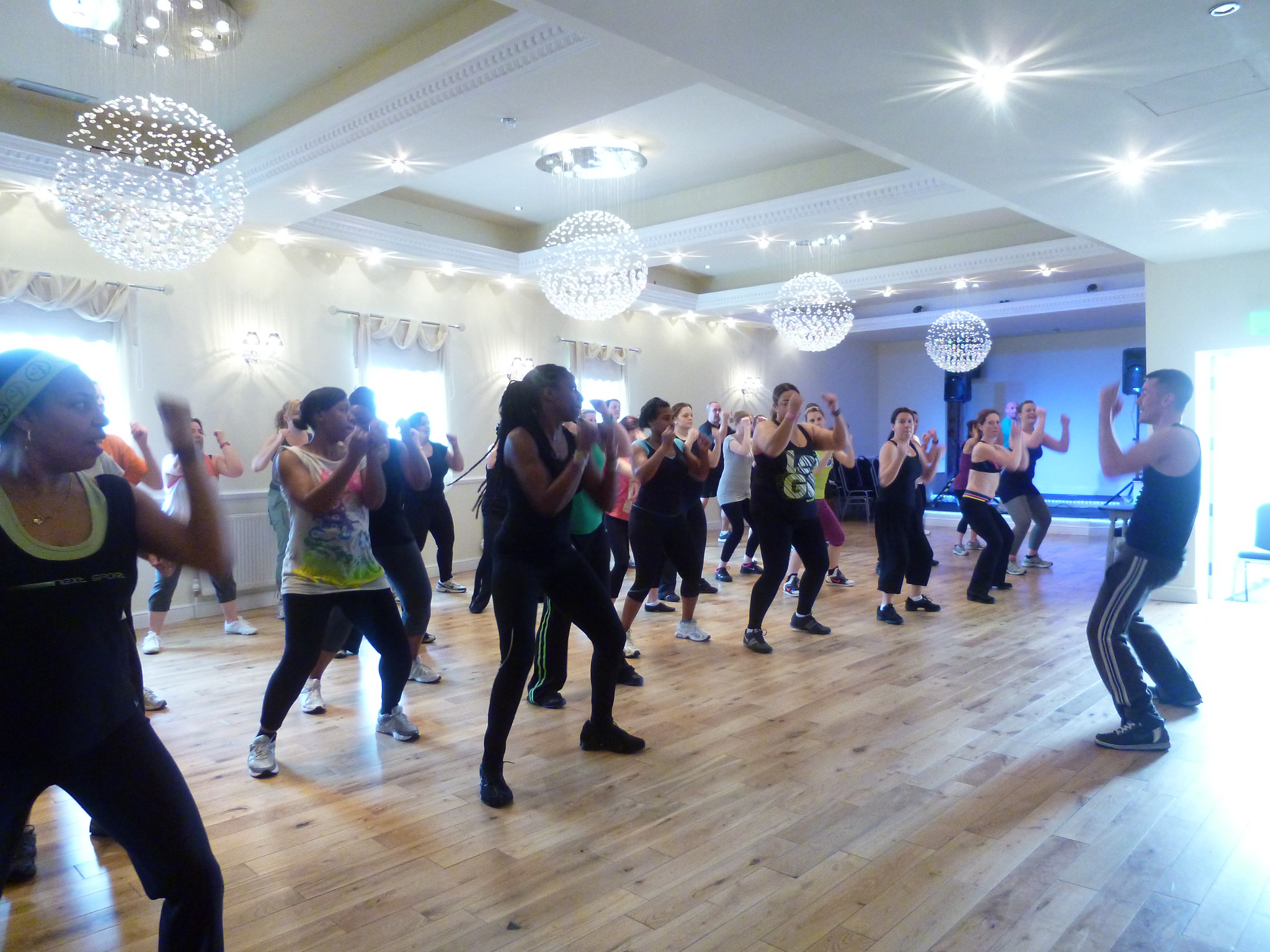 The simplicity of Zumba
®
allows different classes to suit different requirements or goals. This includes, but by no means exclusive, Zumba
®
Kids, designed for children from the ages of 7; Senato, which uses a chair as your dance partner. It's a high intensive class that focuses on strengthening and toning your muscles; Aqua Zumba
®
takes place in the pool where the natural resistance of the water gives you a much harder workout, but without impacting your joints – which for me makes sense now, as I've always wondered what is going on when I see a group of people in the local swimming pool trying to dance in the water, but had never bothered to ask; and Zumba
®
Gold for the older adult where classes run with a lower intensity.
"
There's stretching, there's toning movements and a lot of shimmy, shaky, spicy movements that add to the fun factor and burning calories,… It's supposed to be like a party
," as one U.S. based Zumba
®
instructor
mentions.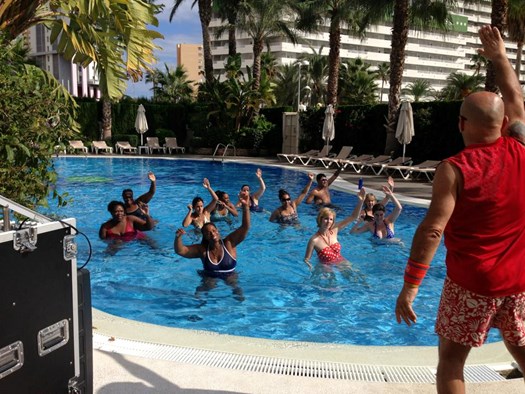 First founded by Colombian dancer/choreographer Alberto "Beto" Perez in the 1990s after
accidentally forgetting his tapes for his aerobics class, Perez had to improvise by using Latin music that was in his car
. A fitness program that at its core combines elements of aerobic and dance. The music and dance styles of Zumba
®
are all taken from various Latin American and Caribbean cultures, incorporating such styles as cumbia from Colombia; reggaeton, music based from reggae but fused with Latin influences; Samba from Brazil; merengue, which is the official dance and music of The Dominican Republic; flamenco from Spain; Tango from Argentina and Uruguay, plus cha cha cha, salsa and hip hop.
So why not burn off those calories, and try out a Zumba
®
class today, and later on go on one of Club Dance holidays featuring Zumba® Fitness classes. Club Dance is doing two UK weekend breaks, as well as a special week long holiday featuring Zumba
®
classes in the stunning resort of Calpe in sunny Spain, for 2016.
Revitalise yourself in a high energy workout with lively entertainment. After all Zumba
®
is not workout, it's a party!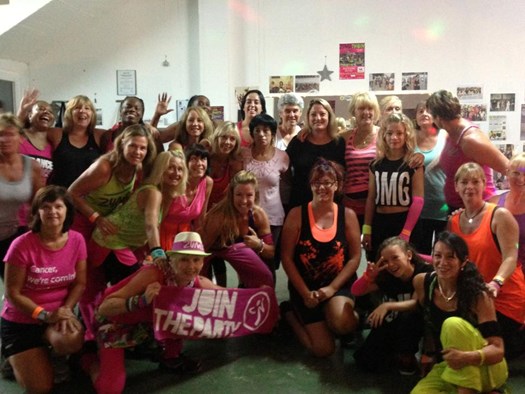 Club Dance Holidays featuring Zumba

®

in Bournemouth weekend, 13th- 15th May & 18th - 20th November
Club Dance Holidays Sun blast in Calpe featuring
Zumba

®

, 12th - 19th June