The Importance of Being Early
03/02/2016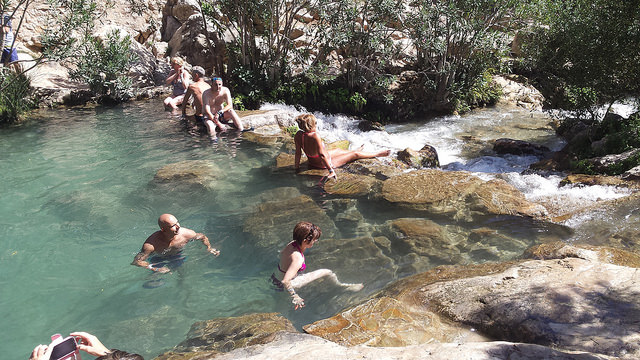 Swimming and relaxing by the Waterfall, near Calpe, Spain
We've all heard the saying before, "Early Bird catches the worm", and there is a reason why it's such a popular saying, especially in the travel industry. Well… simply because it is true. Yet people forget to book early. Here is why it's good for you to now become that early bird.
Your Wallet – Nearly all holidays have a discount if you book super early, and sometimes you can save huge amounts – possibly hundreds of pounds, depending. These discounts are always for a limited time and the discounts tend to drop before the early bird discounts disappear entirely.
So, for example, there is a holiday in November 2016 and it's gone on sale today for a price of £650.00 per person with flight. It is normal that this will be on offer:
·
Early bird discount #1 - £60.00 off until 01 March
·
Early Bird Discount #2 - £30.00 off until 31April
·
Early Bird Discount #3 - £10.00 off until 01 June
After the 3rd discount, there would be no more offers and if you haven't booked earlier, you will end up paying the full price.
What's more, by booking in advance you would only have to pay a deposit to secure the holiday, rather than the full price. This is such a fantastic way to spread the cost of paying the holiday rather than having a lump sum, easing the burden on your finances, especially if it's after the festive holidays in December when you've already spent a fortune on Christmas and New Year's. Or if you suddenly have a lot of bills that have come up, at least you don't have to worry and stress about affording the holiday if you can spread the costs over a number of months – sometimes even by 10 months.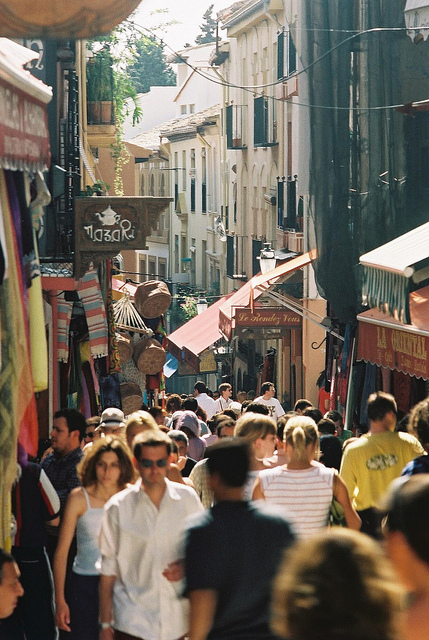 The lively streets of Granada, Spain
The other money saver is flights. Booking last minute doesn't guarantee a lower price. In fact you are more likely to pay even more. Airlines generally put their prices up as it gets closer to the flight dates. This is well-known, and one that can be avoided – again by booking ahead. Also, you are more likely to have more reasonable flight times available. Take Ryanair. It's well-known for doing really low cost flights, sometimes for as low as £5, but most of the time these are for flights way in advance and for a limited time. If the flight is in 7 days' time, it would be near impossible to get cheap flights, let alone flight times that are not very early in the morning or very late at night. Quoting an article in
the Guardian newspaper
:
"…the safest option is to book as soon as possible after seats go on sale, which for most scheduled airlines is between 10 and 12 months in advance…"
So, you've paid the deposit, got your flight sorted, and can afford to pay the rest of the holiday over several months, or save it to pay it in full closer to the time. And what's more you saved some cash on the holiday.
So what's left...?
Nothing other than looking forward to the holiday. Get rid of those winter blues, safe and relaxed in the knowledge that you've got a well-deserved holiday lined up later in the year.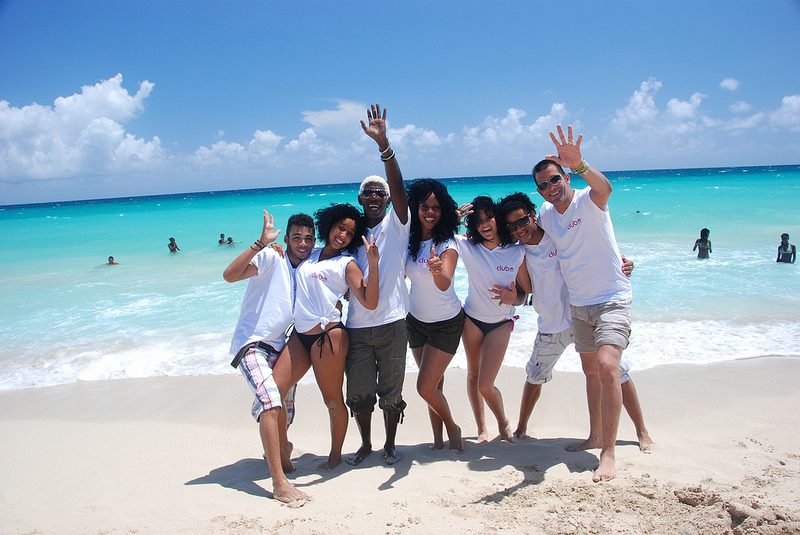 Salsa in Cuba with Club Dance Holidays
Over at Club Dance there are currently a number of holidays with Early Bird discounts on, so why not take advantage of them while they are still around. Plus you don't have to worry about missing your spot on the holiday and spread the cost of the holiday over a longer period of time. All you need to do is pay the deposit and you're in.
No brainer. So get the worm while it's there before it's too late… or snatched by another bird.
Club Dance Holidays with Early Bird Discounts:
7 nights Salsa in Havana, 30th May – 06th June or 10 nights Salsa in Cuba, 30th May – 09th June
£100.00 off per person until 29th February
7 nights in Calpe featuring Zumba Fitness classes, 12th – 19th June
£30.00 off per person until 29th February
4 nights Tango in Berlin (Intermediate/Advanced), 30th June – 04th July
£10.00 off per person until 29th February
3 nights Tango in Berlin (Beginners/Improvers), 12th - 15th August
£10.00 off per person until 29th February
6 nights 10th Anniversary Salsa Splash in Calpe, 20th – 26th September
£40.00 off per person until 29th February
7 nights Tango in Granada, 17th – 24th October
£30.00 off per person until 29th February
7 nights Salsa in Havana, 31st Oct – 07th Nov or 10 nights Salsa in Cuba, 31st Oct – 10th Nov
£100.00 off per person until 30th April
7 nights Line Dancing with Maggie G! in Cyprus, 06th – 13th Nov 2016
£30.00 off per person until 30th April
14 nights The Roots of Afro Cuban in Cuba, 29th Dec 2016 – 12th Jan 2017
£250.00 off per person until 31st May
Tango dancers in Berlin