Kizomba
28/02/2018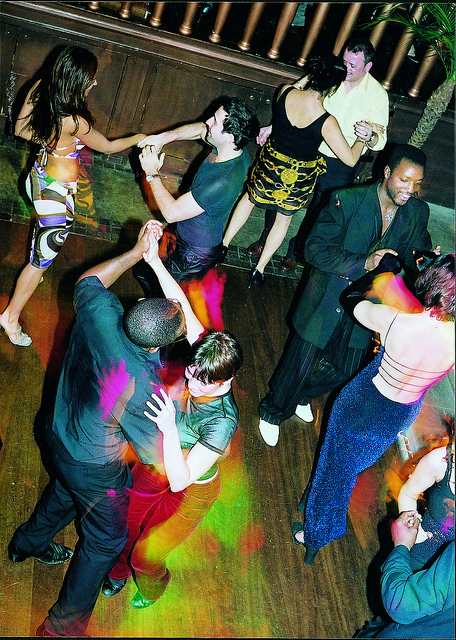 The BBC reported on whether kizomba is "sexiest dance ever". And there is no doubt that kizomba has certainly boomed as a dance form since its introduction in Europe in the early 1990s. However, to many Angolan's the dance is being misinterpreted as just a sexual dance when this may not be the case.
Kizomba is a dance that originated from Angola in the 1970s, and in the Kimbundu language, one of the Bantu languages spoken in Angola, kizomba means "party". It's a combination of traditional Angolan semba music and Caribbean zouk according to ITB. It was around the early 1990s that kizomba came to Europe, when many Angolan's left their homes because of civil war that started in 1992.
Today, as kizomba becomes ever popular in Europe and North America, especially with the help of Youtube videos, many Angolan's feel that the kizomba that is taught outside of Angola has deviated from its origins. As C4 Pedro mentioned in the BBC video "Some Angolans decided to become teachers and they didn't teach exactly the same kizomba as we do in Angola. It's easier."
In Angola, unlike in Europe and North American, kizomba is not a sexually suggestive dance, but is actually sensual and, just as important, a family friendly dance. And as Freezy Bruce, a kizomba teacher, mentions in the BBC video "Kizomba is mostly a social dancing. You can dance with your son. A father can dance with his daughter. People need to understand the difference. It's really sensual, not sexual."
Traditionally the dance involves two people in a close embrace, moving slowly and in a few steps. As a young student and kizomba dancer, Elsa Domingos Cardoso, says in an interview with news24, "It's a very calm style, very suave. You don't move too much and you dance calmly."
To many Angolans the form of dance that is taught outside of Angola appears to be a lot closer to another Angolan dance called tarraxinha. Tarraxinha in Angola is definitely seen as a more romantic and sexually suggestive dance, and one which is danced with two consenting adults and in adult settings, rather than family friendly events.
It is important to know the difference between the two, and to be aware of the controversy within the Angolan community and their fear of a traditional, cultural dancing changing and "losing its soul." A project called "kizomba in the street" was set up in 2012 to promote kizomba and to defend the dance but what is seen by the project organisers as "outside influence."
Manuel Miguel, a member of the "kizomba in the street" project dance, as reported in news24 said "The goal is to promote the kizomba... to give those who don't yet know it an opportunity to learn it and to protect Angola's dance culture,"
"The kizomba is a mirror of who we are and for our culture. Angola is the celebration and the kizomba is Angola."